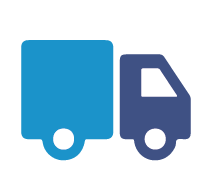 Better Apartment Search



Delivering to apartments isn't always a straightforward process. Many address search platforms don't allow users to get granular with apartment address data, resulting in address data needing to be entered manually.
With DirectAddress, users can quickly verify their addresses within apartment buildings. Our intuitive address grouping features allow users to view all apartment addresses within the building and select one they wish to verify, ensuring a smoother delivery process.
More Accurate Address Capture
It's estimated that 35% of addresses in Ireland share their address with at least one other property. Prior to the introduction of Eircode, ordinary addressing made it difficult for those delivering goods and services to identify an exact location.
With DirectAddress, couriers can quickly identify a unique Eircode or Postcode for each address, allowing for the provision of services more efficiently.
Better Database Management
With address information from different sources being constantly added or updated on databases, there's often a possibility that information will be duplicated. With DirectAddress, Eircodes and Postcodes can be captured to validate addresses and help reduce the number of duplicated records.
A cleaner address database will help reduce the costs associated with incorrect deliveries.
Non-unique Address Mapping
With DirectAddress, users can easily pin-point the correct address through the use of our interactive map. This can help your organisation verify the correct delivery address and avoid collecting inaccurate address data.
Clicking on a pin displayed on the map can bring users to the full address details including the Eircode/Postcode, ensuring that the handover is faster and smoother.
Interested in finding out more about DirectAddress pricing? 
Simply call us on +353 1 8041298 or pop your email in the field below, hit enter and we'll be in touch!